---
More than 5 million Microsoft 365 seats  
---
4 million Microsoft Teams monthly active users and over 15 thousand Teams rooms managed
Power the future of work
Intelligent Collaboration services provide new ways of working, connecting and collaborating. Modernizing existing tools and applications to collaboration-rich solutions empowers employees to do their jobs efficiently and collaborate effectively — and safely — wherever they are.
We combine traditional unified communications services, workplace networks and next-generation voice, video, web conferencing and meeting rooms; immersive collaboration in the metaverse; and mixed reality capabilities that free employees to work together in new ways.
Accelerate time to value
Intelligent Collaboration helps drive the adoption and use of important collaboration tools for the augmented workplace, including Microsoft 365 and Teams, Google Workspace, mixed reality services and the metaverse. We help you accelerate time to value from the start and rationalize your employee collaboration tools to lower costs and minimize overlapping capabilities. In addition, we help you take reasonable precautions to protect the health and safety of employees and site visitors at company facilities.
Working in partnership with Microsoft to harness the value of AI
DXC Technology embraces the transformative potential of AI to empower employees with a predictive and intelligent experience. Microsoft Copilot has a key role to play in this strategy to enable employees to be more productive and engaged. In this video, Jeff Monaco, Vice President, Modern Workplace, discusses delivering AI within our Modern Workplace solutions.  

Blog
Generative AI and conversational UX: The next-level employee experience

Generative Artificial Intelligence (AI) and conversational User Experience (UX) software, such as Microsoft 365 Copilot, are at the forefront of everyone's minds these days. You'll need a plan to ensure that your enterprise leverages these powerful capabilities to gain productivity advantages and improve the user experience in a responsible way.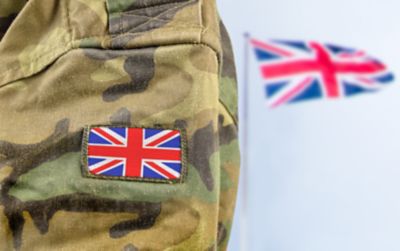 Aerospace and Defense
Employees seamlessly shift to remote working with a virtual desktop environment
Real-time collaboration is paramount to the success of The United Kingdom-based defense research company that provides technical expertise and innovative solutions for the UK government's nuclear defense program.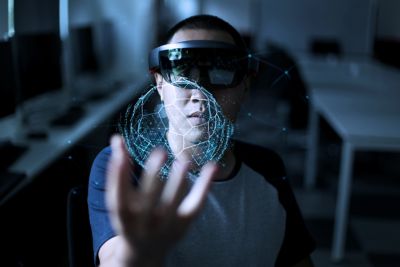 Mixed reality opens the door to new ways of working
Businesses of all kinds will find many innovative uses for the technology, with benefits that include streamlining complex machine maintenance; training employees about potentially hazardous procedures without compromising their safety; and saving money on business travel.