In order to maintain market share and deliver growth, our customers want to modernize their operations to gain simplicity, agility and cost efficiency. Our customers trust DXC banking operations to drive transformation and deliver these gains across the entire value chain.  
DXC banking operations integrates best-in-class technology, analytics and domain expertise to deliver impactful, secure and compliant customer and stakeholder outcomes.
---
Servicing cost savings of up to 50% 
---
Speed of service increased by >30% with hyperautomation 
---
100% local and scheme compliance for our customers 
---
Enabling 100% SLA compliance 
We support the entire customer life cycle across current/checking and deposit accounts, card issuing and merchant acquiring, loan and mortgage processing, and financial and insurance services.
Our process domain expertise covers onboarding, customer service, contact center experience, collections, fraud and financial crime, regulatory compliance and reporting, accounting and financial reconciliation, document management and archiving. Each of these processes is embedded with hyperautomation to improve straight-through processing; and compliance and insights from data and analytics, enabling continuous adaptation to the demands of your business, while delivering best-in-class customer service.
At a leading Spanish bank, DXC's introduction of digitized processes reduced calls to retail branch employees by an average of 25%, increased accuracy by 20%, achieved SLA compliance of 100% and an overall TCO reduction of 30%. This is a 10+ year partnership and the trust that the bank has in our service is demonstrated by increased service growth year on year.
These services can be consumed as an entire managed service or focused on modular-specific outcomes.
We operate around the globe and provide onshore, near shore or offshore staffing models to suit your business needs. Our global delivery centers of excellence support your operations with benchmarked domain experts.
Related offerings and capabilities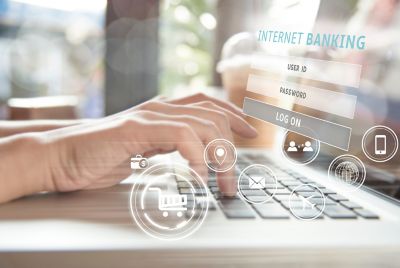 The future of retail banking: Frictionless, personalized, cohesive
The traditional retail banking sector must become more digital, harnessing reliable data and analytics to form new product lines, adopting automation for more efficient processes and establishing agility with risk/evaluation engines and core back-office platforms.