A  modern approach to your front office that unlocks data and drives business value.
The DXC and Salesforce partnership enables customers to maximize the value of the full Salesforce platform by delivering an integrated customer, partner and employee experience. 
In partnership with Salesforce, we help our customers seamlessly integrate modern front-end solutions with legacy enterprise systems, and delivering out-of-the-box features or building customized applications to meet specific business requirements.
10
global solution centers
---
Transform customer, partner and employee interactions with 360-degree view of unified data
---
Integrate industry platforms and solutions with MuleSoft to meet and modernize customer and/or employee experiences
---
Enable enterprises to take action on their customer data insights with AI and automations using Data Cloud
---
Expand digital service centers with Service Cloud Voice and accelerate retail engagement with personalized Marketing Cloud journeys
Enterprises must adopt a customer-centric  approach to modernization
This requires a deep understanding of the customer journey, as well as the ability to leverage data analytics to gain insights into behavior and preferences while integrating with other systems, such as inventory management and shipping, to provide a seamless end-to-end experience driving customer loyalty and growth.
Together DXC and Salesforce provide a range of tools to improve customer experience, from customer data management to personalized marketing campaigns, and bring the design and engineering services to create a seamless personalized experience for customers resulting in increased customer satisfaction and loyalty.
Global enterprises are complex, but  complexity is no longer an excuse
Enterprises need to ensure that their platform is scalable, flexible, and can adapt to changing business needs but this requires a high degree of customization including custom pricing, contract management, and standardization challenges.
Together DXC and Salesforce deliver E2E transformation services - configuring the platform to support their unique business processes, integrating the platform with other enterprise systems, and building configured or customized applications that meet specific business requirements.
Legacy systems were not designed to integrate with modern front-end systems – integration can be time-consuming, costly, and risky
The complexity of connecting legacy back-end systems with modern front-end systems due to data residing in different systems and silos and the lack of APIs and data structures that don't communicate creates a challenge to providing a single view of the customer.
DXC and Salesforce have partnered to provide end-to-end digital transformation solutions that help enterprises modernize their legacy systems and integrate them with modern front-end systems to maximize the value of the full Salesforce platform.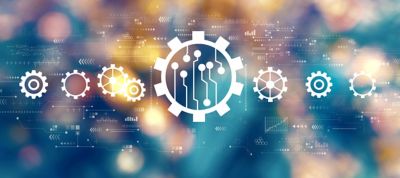 Modern, Contemporary Experience
A customer-centric approach prioritizes the needs and expectations of clients, improving satisfaction and loyalty. DXC and Salesforce empower enterprises to offer personalized experiences, implement efficient custom pricing models, and streamline contract management processes.
Intelligent Integration
DXC's expertise in complex system integration and Salesforce's customizable solutions enable enterprises to effectively manage and simplify the complexities of industrial commerce. By centralizing data and processes, businesses can optimize efficiency and enhance decision-making.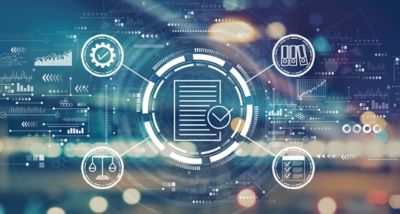 Legacy Systems Modernization
DXC and Salesforce provide a robust platform for integrating legacy systems with modern front-end systems, ensuring a seamless customer experience. The integration process reduces costs, streamlines operations, and minimizes risks associated with adopting new technologies.