1900
Insurance customers, including 80% of the Fortune Global 500 insurance companies
20+
Year tradition of community engagement
21,000
Colleagues dedicated to your success
70+
Countries where we serve our customers
DXC Connect Insurance Community
Our DXC Connect insurance customer community offers opportunities for participants to engage with others in the DXC Insurance Software & BPS ecosystem. Through these meaningful gatherings, the DXC community receives valuable industry and product information while sharing feedback and insights that influence product and service investments.
Community goals
---
Enable peer-to-peer networking and knowledge sharing
---
Advance DXC product strategy through open communication and continuous feedback
---
Provide actionable insights to enhance your business
---
Create powerful networks that drive industry change
Opportunities to engage
To connect with its insurance community members around the globe DXC uses a multi-faceted approach, providing five ways for customers to engage.
What past executive forum attendees have said about DXC insurance community events
Partnering for success
DXC's insurance software ecosystem includes not only customers, but a range of robust and innovative partners. These relationships translate to better outcomes for customers, enabling them to harness the power of technology at scale and transform their businesses through joint business objectives, investments, innovation and co-development with our partners.
 
"Our partner ecosystem gives DXC the ability to quickly expand our offerings and capabilities across the entire IT estate. Together with our partners, we can provide the solutions our customers are looking for to grow their business and seize the market."
Giorgio Vanzini,
Vice President & Global Head, Partners & Alliances, DXC Technology
Learn more about DXC's Partner Ecosystem
Upcoming community events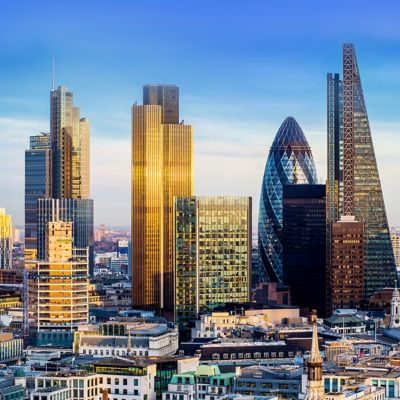 DXC Connect Insurance Executive Forum | London
London, UK, September 20- 21, 2023
Through general sessions, product breakouts, roundtable discussions and unique networking experiences, executive forum attendees will connect with peers, DXC team members and industry leaders to discuss the trends affecting our industry and how to address them.
DXC Connect Insurance Executive Forum | Charleston
Charleston, South Carolina | March 12 - 14, 2024
DXC Connect Insurance Executive Forum is about creating connections — providing our insurance community with valuable opportunities to connect with people, insights and solutions to help drive success. The forum includes a day and a half of insightful sessions and engaging networking opportunities.