Reduce cost, risk and release cycle time
Assuring your brand stands out in the market requires innovative services, a meaningful customer experience and rapid speed to market. High-quality technology solutions enable seamless services across multiple channels. Poor-quality applications and services quickly tarnish brands and reputations. To achieve the best quality — quickly, at scale and at a reasonable cost — you need modern testing expertise.
Faster, simpler and cheaper
DXC Testing and Digital Assurance services help you successfully migrate, modernise and manage your applications. Together we build solutions that are faster, more scalable, simpler and more cost-effective than traditional approaches, improving application quality and overall customer experience. Our end-to-end testing and assurance services — including functional, system, integration, performance and security testing — give you an independent, 360-degree, vendor-agnostic view of application quality. We use the latest in automation, Agile and continuous testing approaches.
Enhance your brand and save money
Maximise value with our consumption-based Testing as a Service.  Lower overall testing costs by standardising testing tools and processes, increasing overall testing effectiveness and consuming services as needed, without the expense of additional resources and tools. Test your entire applications portfolio quickly and accurately, saving time and money as you protect and enhance your overall brand and improve loyalty.
---
DXC helps organisations of all sizes quickly design and deliver innovative applications and services.
---
50% reduction in testing time and resources through automation
---
40% cost savings and up to 40% reductions in automation setup cost
---
Threefold increase in the number of releases per month by adopting DXC's Agile/DevOps practices
Application security
Accelerate delivery of high-quality and secure business applications that lower the risk of a successful security breach. Our applications security testing tools and solutions address security throughout the application life cycle — design, development, testing, deployment and maintenance.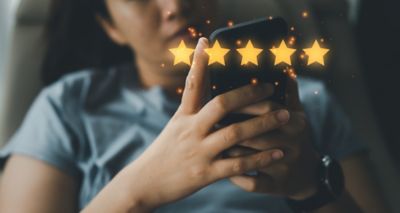 Go with modern testing techniques for a modern customer experience
The role of testing and quality assurance (QA) is more strategic in an age of more customer interactions and increased expectations, and faster cycle times. Modern testing helps enterprises measure UX, looking across a variety of factors that may lead to poor customer interactions, so that businesses can correct course as needed.